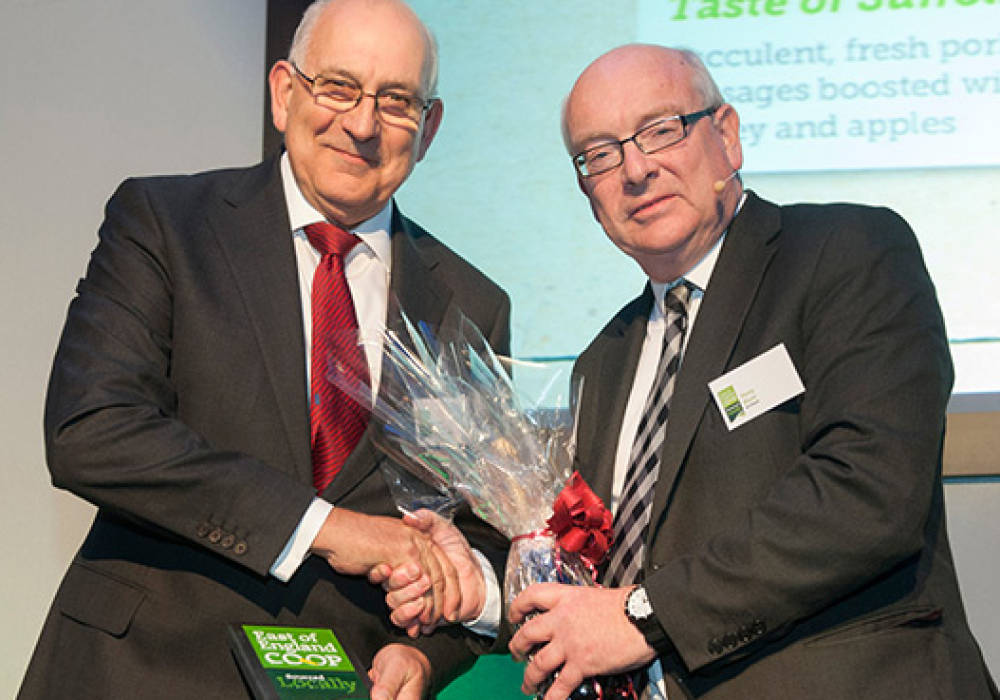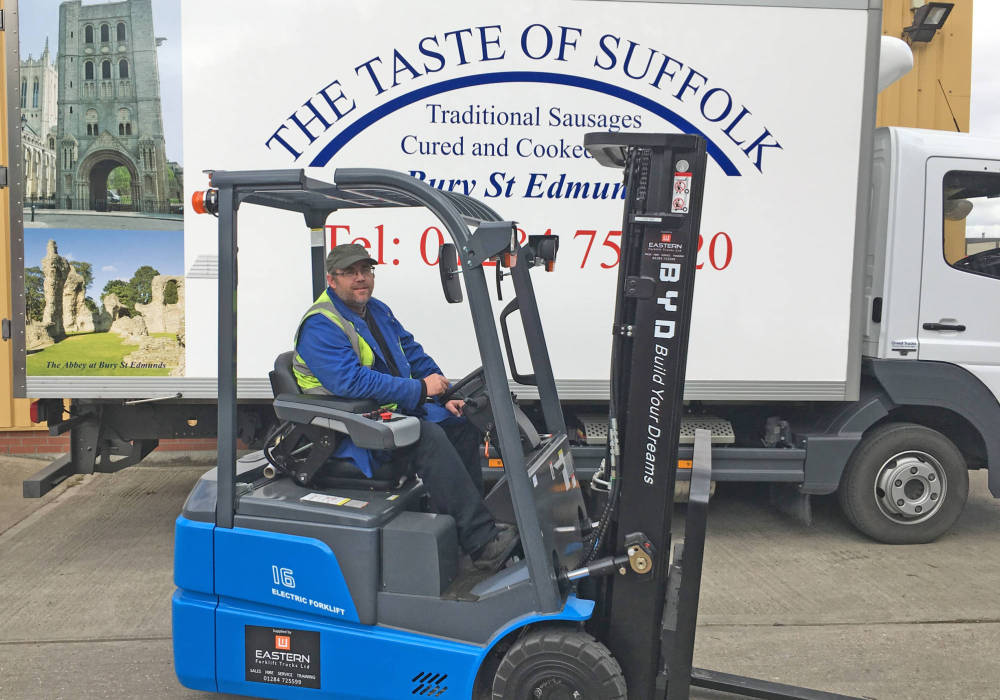 ---
Bury St Edmunds based "The Taste of Suffolk" are the latest local company to take delivery of a Lithium Powered BYD ECB16C.
When Roger Simons began the process of replacing his traditional Lead Acid 3 Wheel Forklift, he was unaware of the Lithium options available from BYD.
Roger Said "At the point Rob [of Eastern Forklift Trucks] visited me I had a number of quotations from, as I thought, the leading manufacturers, none of those representatives even mentioned Lithium as an option. When Rob explained the benefits of the BYD I quickly understood the advantages and requested a demonstration to see for benefits for myself, a few days later we had successfully trialled the ECB16C and ordered a new unit bespoke to our requirements. A few weeks on, and I am delighted to say we have taken delivery of our BYD and glad we made the decision to invest in the latest technology available from Eastern Forklift Trucks."
The photos show Roger Simons receiving East of England Co-op's Producer of the Year Award, along with the new BYD on their site in Bury St Edmunds.