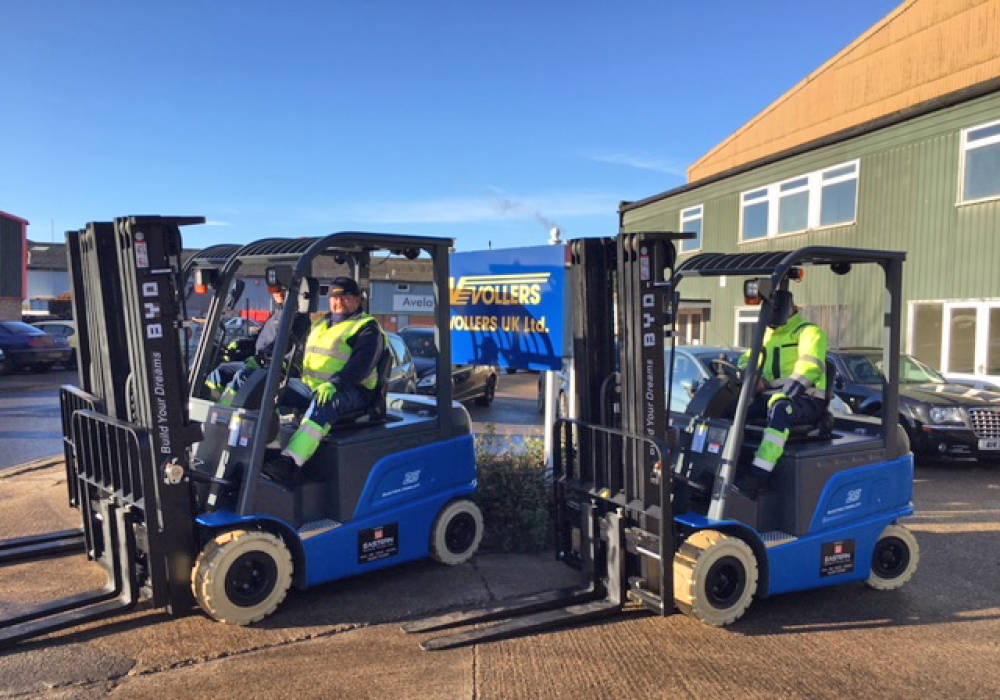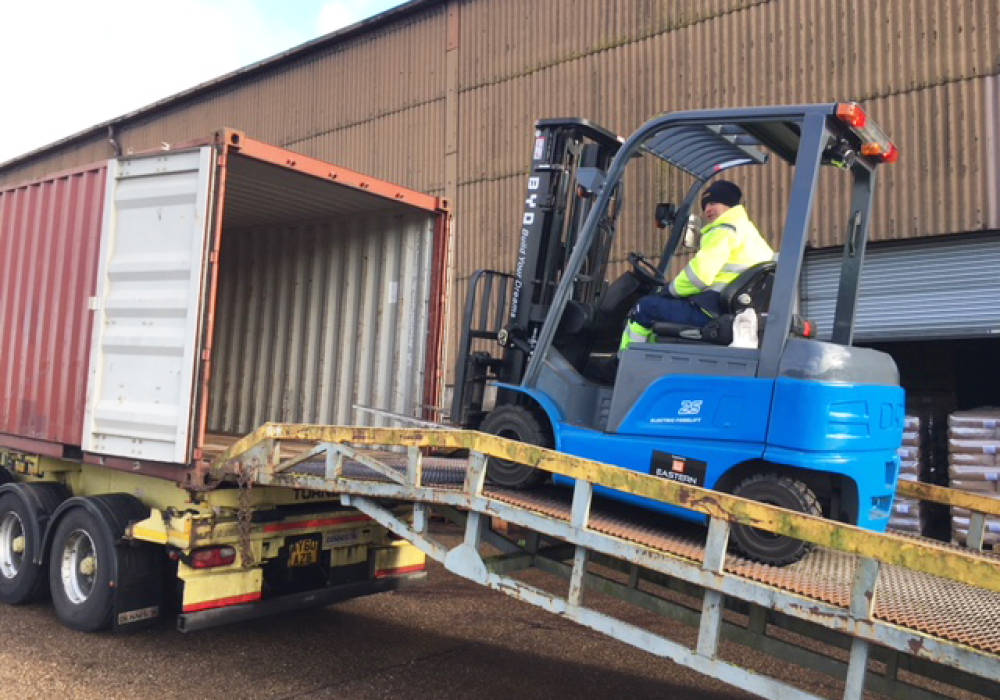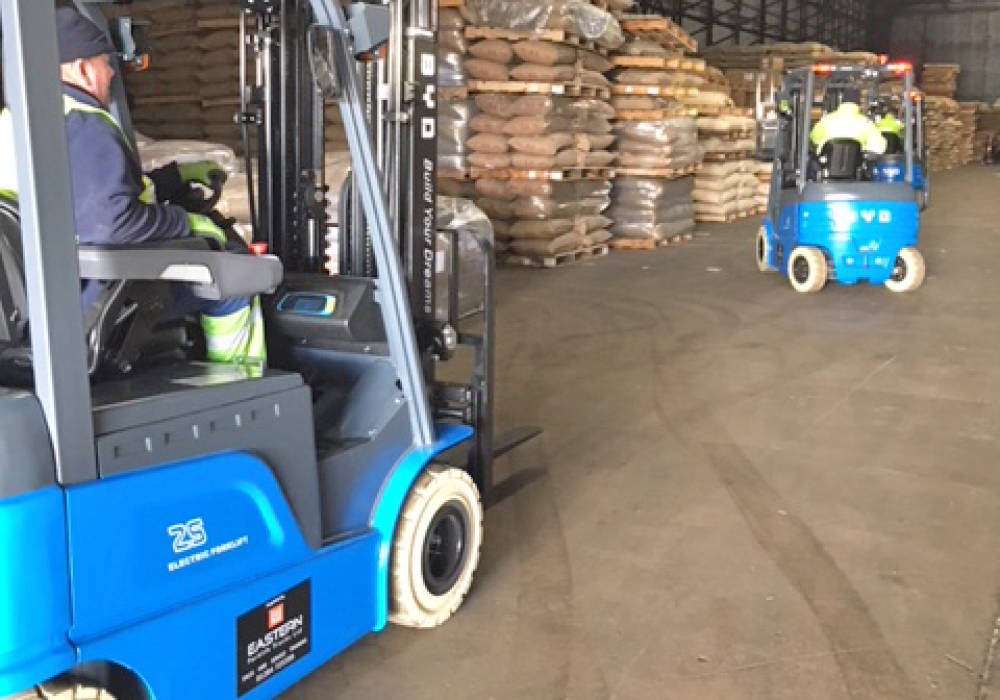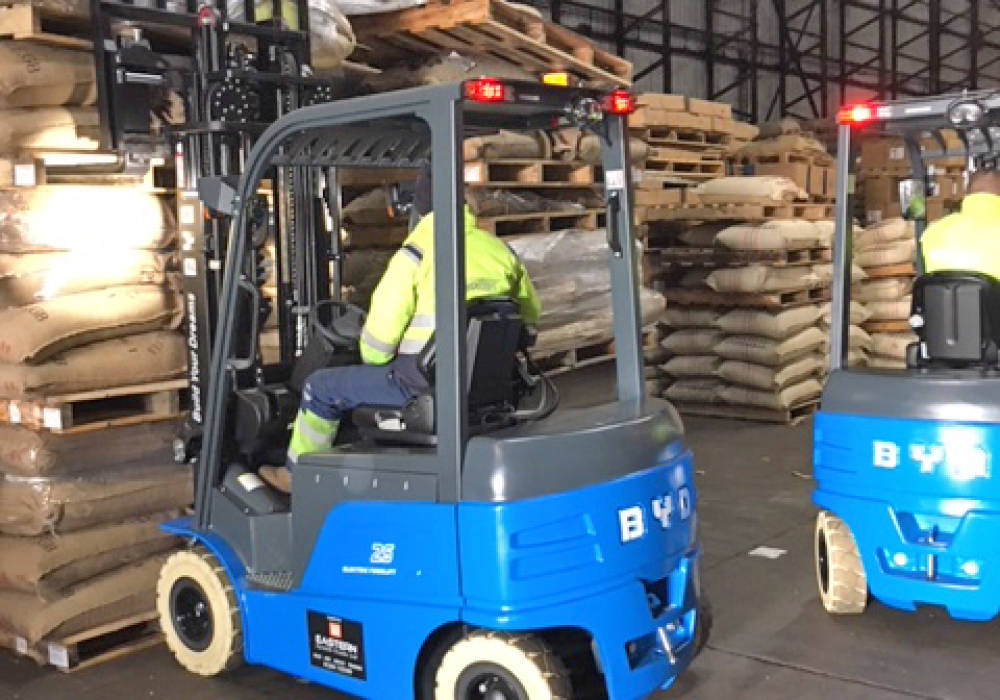 ---
Bury St Edmunds based Vollers have recently taken delivery of 7 Lithium Powered BYD 2.5 Tonne Capacity Machines.
German based Vollers Group have for many decades have operated LPG counterbalance machines in all of their European locations - since acquiring the Rougham based operation Finn Bornsen (group development manager) was tasked with updating the site including replacing the existing fleet of material handling equipment - on meeting Eastern Forklift Trucks Finn was immediately impressed with the professional response from EFT's Sales Director Rob Cramsie introducing the Lithium option, following extensive trials and the simplicity of Lithium coupled with the massive fuel savings the decision was made to replace the entire fleet with BYD machines.
These machines have now been installed and the weekly delivery of costly LPG has now ceased - another customer benefiting from the latest technology and support from East Anglia's leading Forklift Truck supplier.