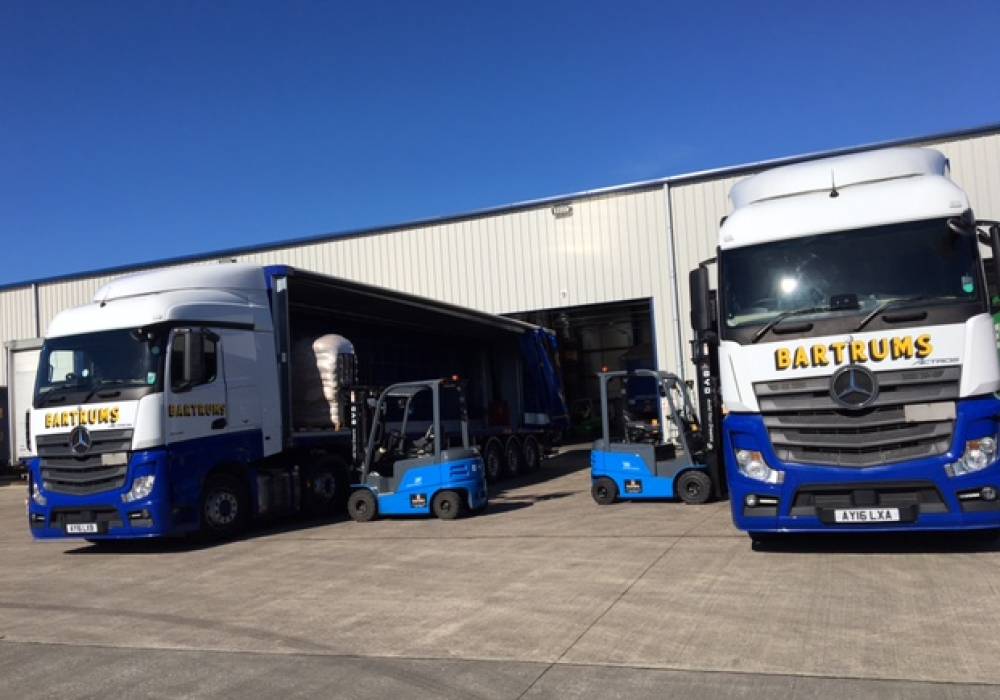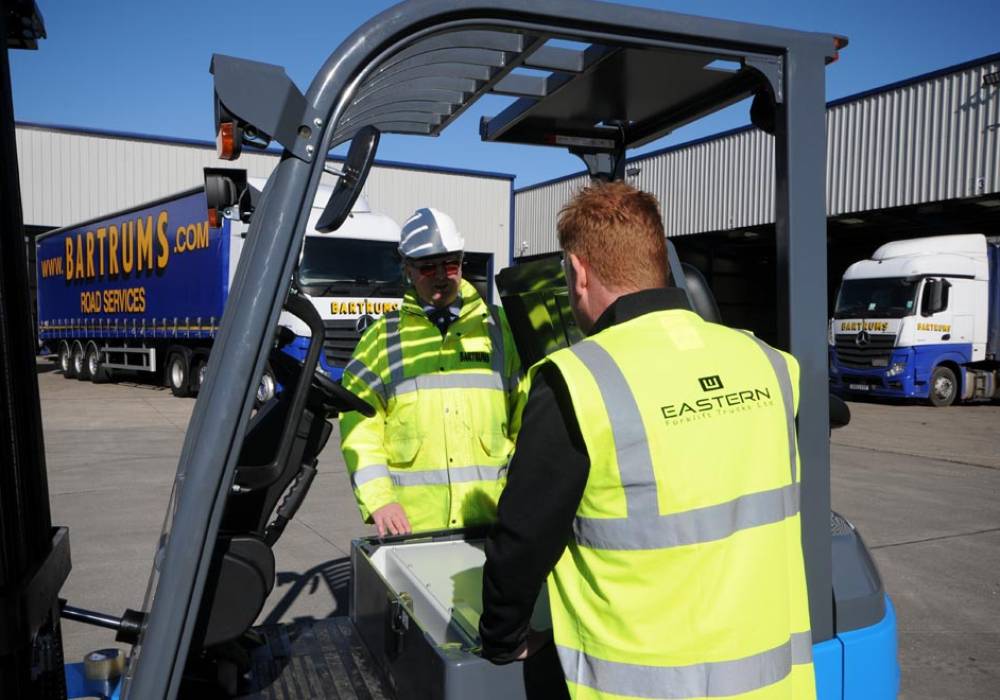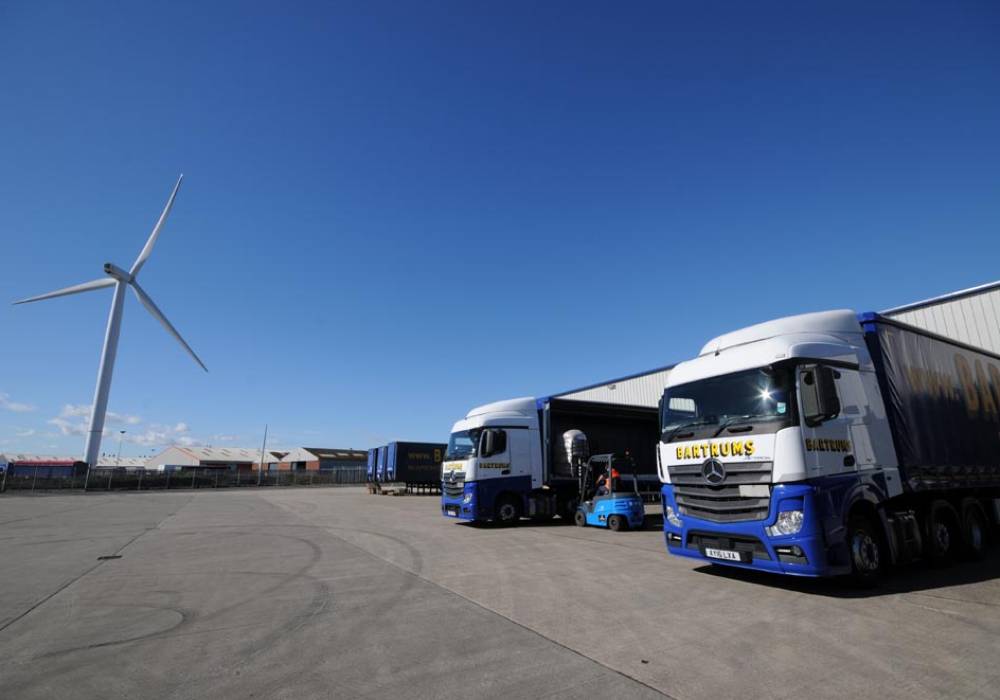 ---
Forward thinking East Anglian Haulier Bartrums are known as a forward thinking, environmentally aware business. Well once again they are at the forefront, reducing emissions and reducing fuel cost by becoming the first member of The Pallet-Track network to embrace BYD.
Troubled by rising fuel costs of his LPG forklift fleet Robert Bartrum was looking to save money and reduce the carbon footprint of the business.
Traditional lead acid battery trucks just wouldn't handle the long day and Bartrums were reluctant to give up valuable space to store spare batteries.
The BYD was the answer, like most transport companies early morning are very busy as are late afternoons, the BYD works hard for 3 hours in the morning, it's then charges for half hour at lunch time when the solar panels are at peak efficiency before getting back to work after lunch.