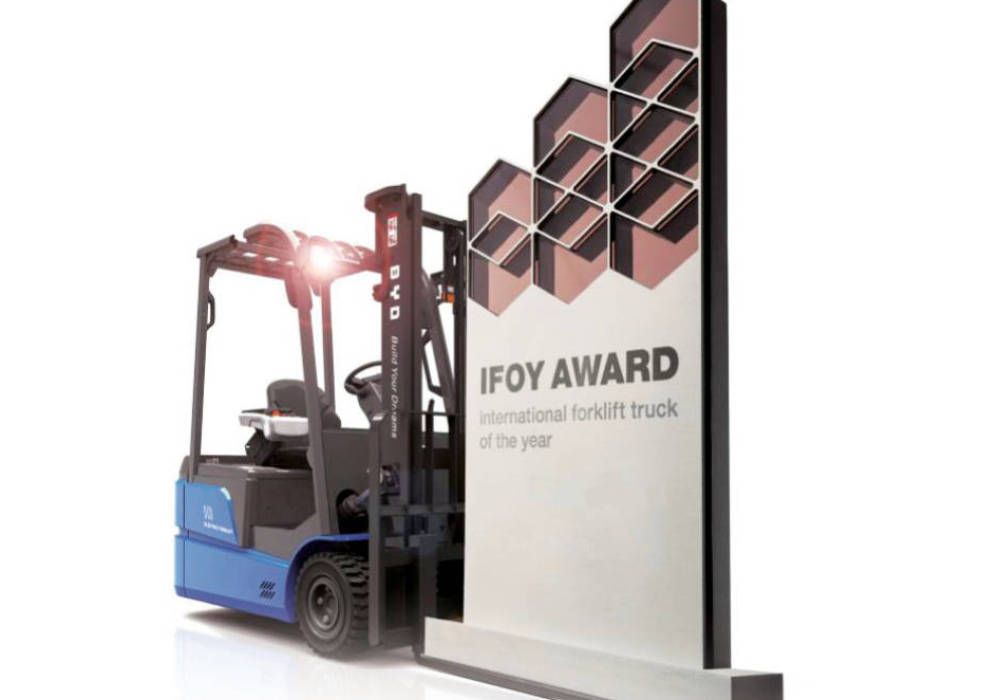 ---
IFOY test winner: BYD electric forklift ECB18C triumphs at CeMAT
Courtesy of the BYD Official Website
Wednesday 1st June 2016
Hanover 31/05/2016: The first exhibition appearance of the BYD Electric Forklift ECB18C at CeMAT, where it was awarded the IFOY Award by a selected international jury from economic, science and technical media, caused a sensation.
Directly after its nomination, the forklift was introduced with the following assessment: "The BYD electric forklift does not need to fear comparison with its European competitors. On the contrary, BYD electric forklifts offer a real added value for the operators with their economic and sustainable battery technology," said a member of the jury.
Visitors to the BYD booth at CeMAT were thrilled by the IFOY test winner and the other BYD exhibition innovations such as low and high platform trucks and tractors.
"We are very pleased with our victory and the IFOY AWARD for our BYD Electric Forklift ECB18C in the category of counterbalance forklifts up to a loading capacity of 3.5 tons. This award is also a confirmation of the outstanding advantages of this forklift series." says Javier Contijoch, Director BYD Forklift Europe.