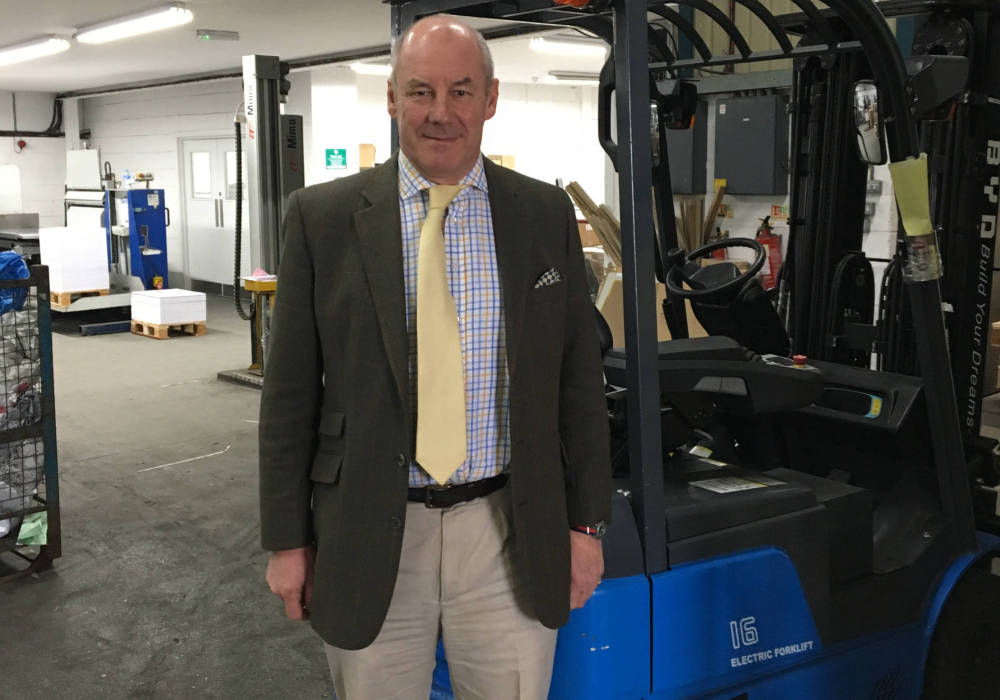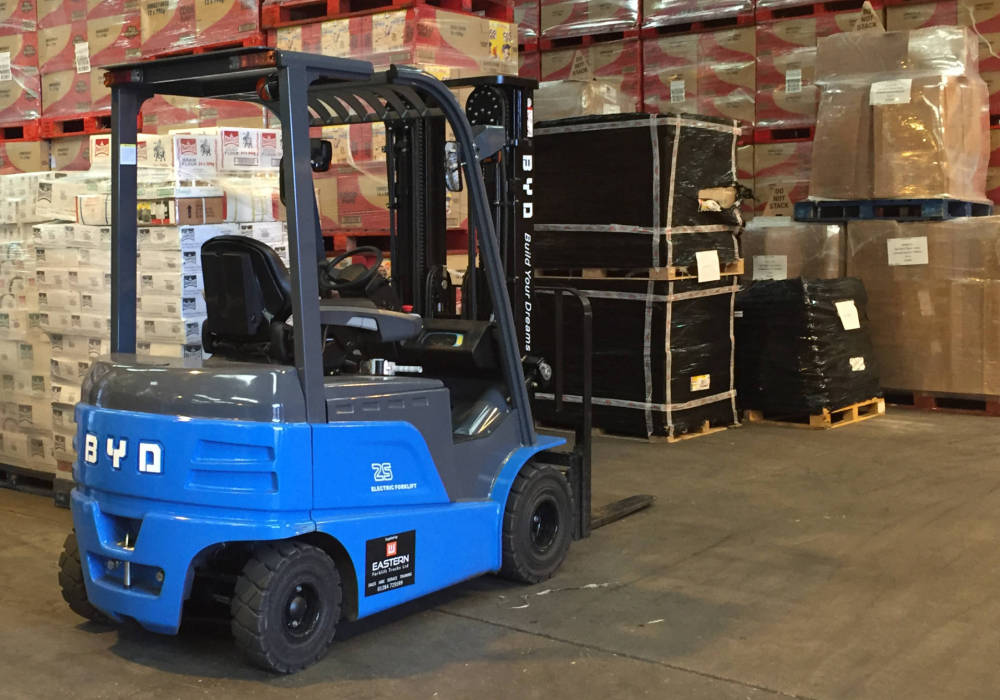 ---
We were absolutely delighted to welcome Peter Harvey MBE to our Bury HQ last week and took the opportunity to give Peter his first look at a BYD.
Peter, the head of the FLTA, was aware the truck had won the prestigious IFOY award last year in Germany but he was still surprised by the quality and innovative design of the truck.
Here's hoping the ECB16 can do the double and pick up an Archie at the 2018 FLTA awards, we hear Paddy Power have installed it as post race favourite.